Talks for Schools
ADVENTURER / SPEAKER / MISCHIEF MAKER
"It's amazing how you could feel the energy in the room. It was the end of a long first week back at school for the girls, but you could see that they were listening so intently, completely transfixed!"
– Sherborne Girls School, Dorset –
"Everyone thoroughly enjoyed the insight into your adventures, and it was fascinating to listen as you took the time to answer the many questions from the students. You are an inspiration to us all."
– Headmaster, St John's School, Norwood, UK –
"Thank you so much for giving such an amazing speech at our annual Boat Club dinner last night. We couldn't have hoped for anything better. Your infectious enthusiasm for adventure spread through the hall like wildfire!!!"
-Master of Rowing, Dulwich College, UK –
"The whole school was buzzing for days after you left!"
-The International School, Geneva –
"I was so inspired by your talk. It helped me realise that we are all made for bigger things than we think we are. I'm not exactly sure what I'd like to do when I'm older yet, but after listening to you speak I just know that I am now super motivated to work towards doing something meaningful with my life."
– Katie, aged 15, Hamilton, New Zealand –
"We were so inspired by Anna's adventures and the spirit in which she undertook them. She made a strong impression on us all with her message of leaving your comfort zone in order to achieve success."
-Head boy, St Martin's School, London, UK –
"Please know that right here in this little New England town, you've touched our lives in more ways that you could possibly ever know!"
-Miss Thorell, New Hampshire, USA –
"Anna is as brave as a wolf and a fire dragon. She is an awesome person because she helps kids around New Zealand. The more money she raises, the more kids get to go OUTSIDE. She is a blue eyed, blonde haired superhero!"
– Leonard, aged 7, Deanwell School, New Zealand –
"All of those in the Throne room raved about you! Having you as a speaker really made all the difference, and made the day extra special for the young people and their families. We can't thank you enough."
-Duke of Edinburgh Gold Awards, St James' Palace –
"An authentic, energising and inspiring talk. The children loved you!"
– The Dragon School, Oxford, UK –
"We were all so refreshed by your visit! Thanks so much for bringing the world to our classroom."
– Mr Gonzalez, New York Harbour School, NYC –
"As a lover of the great outdoors I am always trying to encourage people to get up, get out, and explore. You certainly helped to cement this ethos. Students all start with baby steps but every step they take is a step in the right direction to keeping fit and healthy whilst having bags of fun with their friends and family – thanks for reinforcing this."
-Duke Of Edinburgh prize-giving, Richmond-
"Anna was fantastic. So engaging with the kids – they loved her (as it the adults in the room!). We can't wait to have her back in again after her next adventure."
– Tuffley Primary School, Gloucester, UK –
"We really appreciate you showing our kids what a real-life superhero looks like!"
– Arie Patton, Auckland, New Zealand –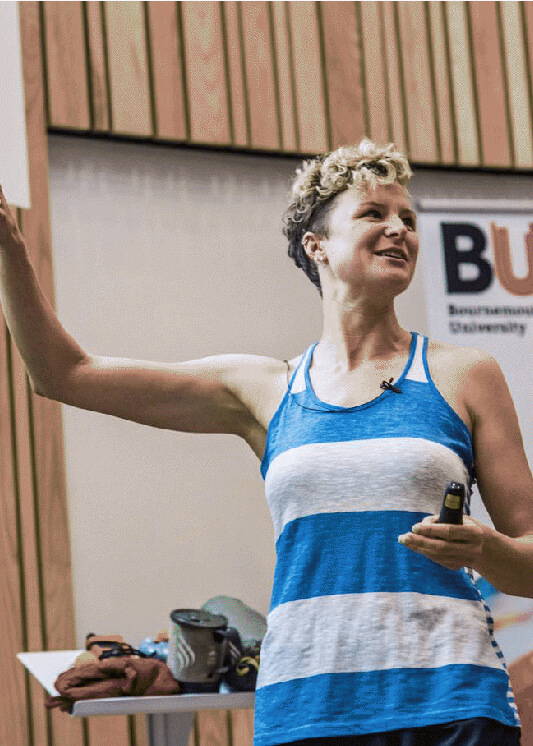 About my Talks
I've spoken to over 10,000 kids around the world about lessons learned through adventure.
For younger children, my aim to help them continue to see the world as one without limits and encourage them to conjure up adventure ideas far greater than anything an adult could. In teenagers, I'm there to help guide them as they define what it means to be them, and grapple to build a solid foundation for their fragile roots, which will one day allow them to stand tall and proud.
"Anna really enthused our girls – making them think outside the box and dare to believe in the impossible. A true inspiration."
– Sydenham High School, London –
Think Big
My message for young adventurers is simple.
Think big, be brave, pursue your passions and have the courage to seek out new challenges as often as possible.  Only in stepping outside of your comfort zone will you discover what you're truly capable of. Talks range from 20 minutes to 1 hour and are tailored to reinforce school values, and help students to work through the challenges that lie ahead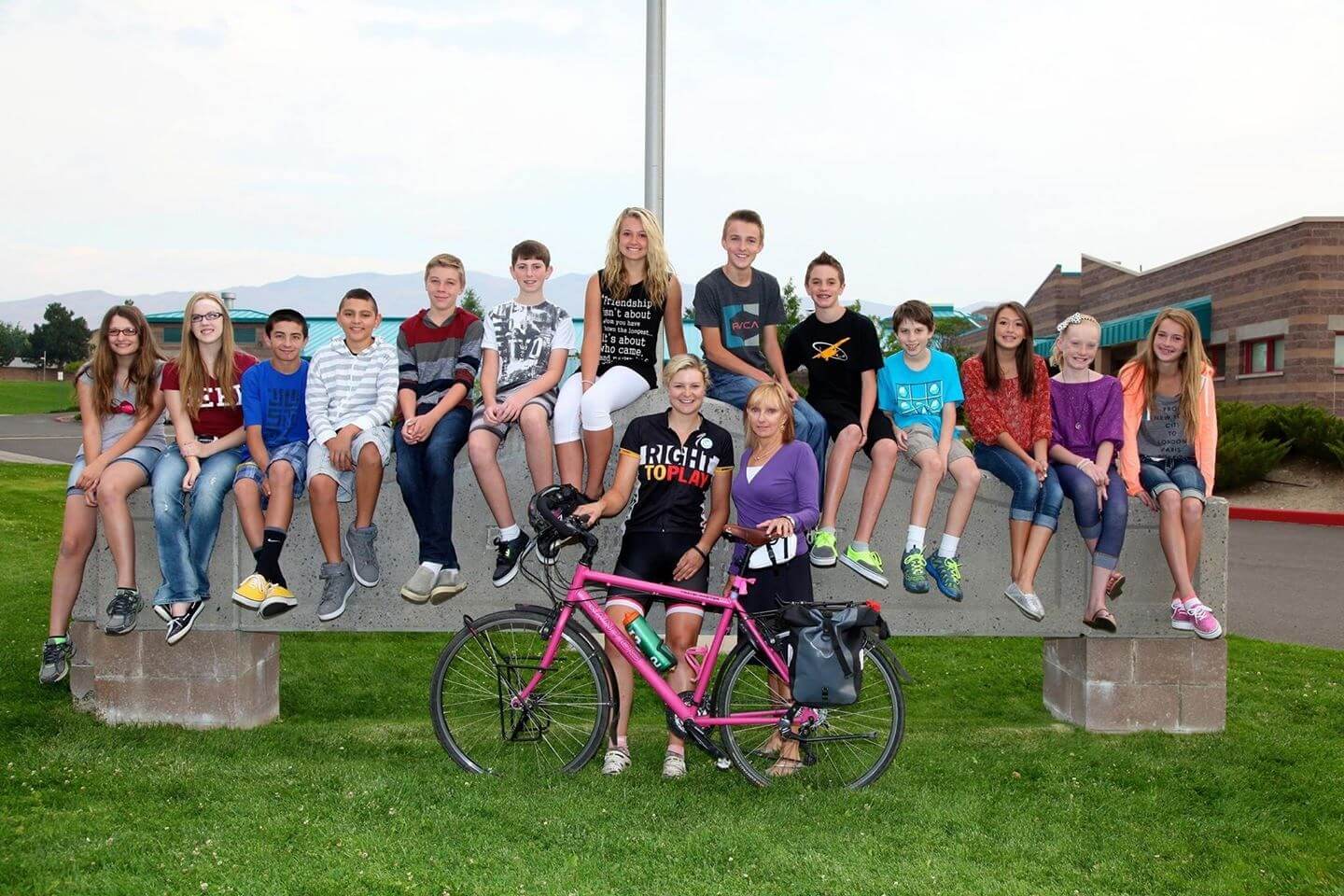 Example Events
There are lots of occasions when an adventuresome boost and injection of motivation can help students.
For example:
End of Year Prizegivings
Annual Geography lecture
A ticketed evening lecture with parents
Pre-exam motivation for GCSEs
"Anna  won over the year 11 crowd from the moment she bounced onto the stage! She is a fantastic role model for young women; her enthusiasm and confidence are inspiring. Anna really engaged with the audience with a fun and genuinely fascinating presentation. The Year 11s loved the way she spoke to them with such energy, making them feel like they could do anything."
– Waldegrave Girls' School, Twickenham, UK –