The US 50 States by Bicycle
ADVENTURER / SPEAKER / MISCHIEF MAKER
In 2013 I set out, alone and unassisted, on a 7 month, 11,000 mile cycle through North America – taking in one Canadian province and each and every state of the USA.
On a mission to spread a little two wheeled love and inspiration, I rode a beautiful Pink bike (called Boudica) and visited local schools and communities wherever I could to give talks along the way. Check out the video for a whistle-stop tour of the journey.
The good times
The journey brought me more memories than I'd ever hoped.
Watching grizzly bears forage in the shadow of the Mount McKinley. Finding myself on the road at dawn in the desert, alone with no sound beyond the whirr of my wheels. Cresting that first pass in the Rocky Mountains. Striding through the plains of Wyoming, a herd of mustangs running alongside. Perched on a rickety bench, watching the morning sun creep above the North rim of the Grand Canyon. Finally leaving Route 50, America's Lonliest road. Stargazing at 2am in Colorado…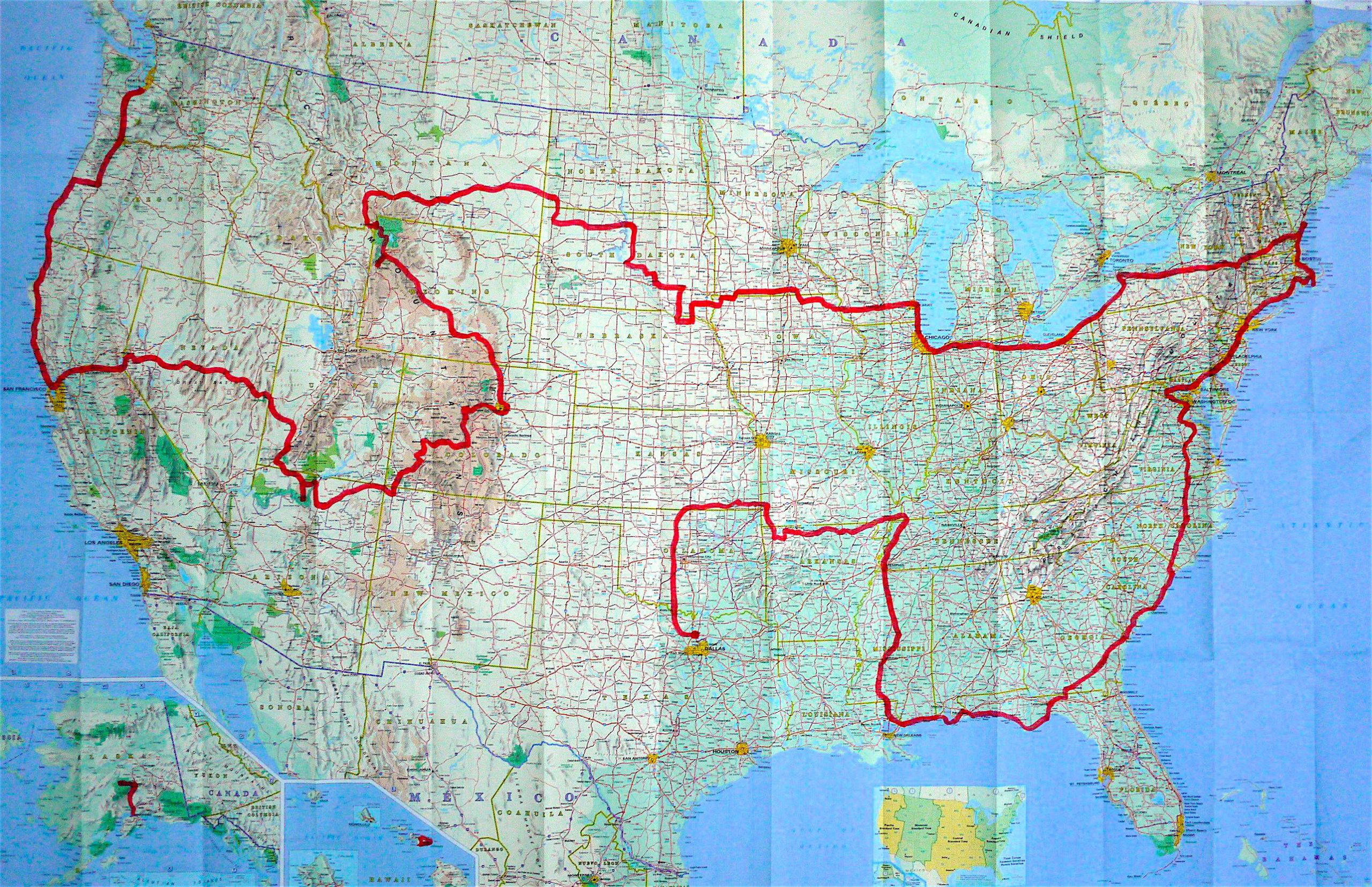 A million memories
All in all, it was an adventure so off the chart redunkulously awesome, that it can't possibly be contained to just one wee page. So there's a few snaps below to whet your whistle, below. And I wrote the whole story up in a bestselling book called 50 Shades of The USA.
Plus, if you'd like to read a more there's a host of blogs, tales, photos, kit lists and videos at my vintage website for the trip here.