Barefoot Britain
Running 100 barefoot marathons to encourage young women to reach for the impossible
MY NEXT ADVENTURE
What's the plan?
In June 2019, I set off to run the distance of 100 marathons (2,620 miles) through Britain – completely barefoot. The journey ends on November 17th in Wimbledon, SW London.
Starting in the Shetland Islands and ending five months later in London, I'll weave my way along rugged coastlines, through small villages, across moors, along beaches, over farmland and even pitter patter down the odd picturesque A-road too. I'll be passing through some of the country's biggest cities, and a fair ole wodge of suburbia as well – in the hope that runners (or wannabe runners) will throw on their trainers and join me for a mile or two.
"Who knows whether this is possible. Who knows if this is the most ridiculous idea I've ever had. Who knows what will happen to my body and where I will stumble upon my limit"
Why Barefoot?
I've had a quiet obsession with minimalist running for a few years now, ever since I read Born to Run and spent time in New Zealand – where many of the kids run around barefoot.
Feet are quite the complex machine with over 7,000 nerve endings in each sole and 26 bones in each foot.  As always, this adventure is a huge experiment – I'm looking see if I can coax my feet into doing what they were truly built to do, after a lifetime of being squidged up in shoes.
"Adventures are about a quest for growth. I figure that if I'm going to stand in front of young girls around the UK and encourage them take on challenges that they believe to be just beyond their reach – then I have to be on that journey too."
Get Involved
There are so many ways you can help me out, and goodness knows I need the people of Britain to get me through this madness.  
Here's some ways that you could help if you live near the running route. 
To offer help for any of these things, email Abby the Logistics Queen on barefoot@annamcnuff.com
Offer to transport Barry Buttercup (the bag) for a run stage

Offer to host me for a night

Arrange for me to visit your local Girlguiding unit 

Sign up to run with me (via the run calendar)

Have me come and talk to your local running club

Tell the world about the adventure using #BarefootBritain. Sharing is caring, after all

Follow me like a stalker on social media (this helps spread the love more than you know)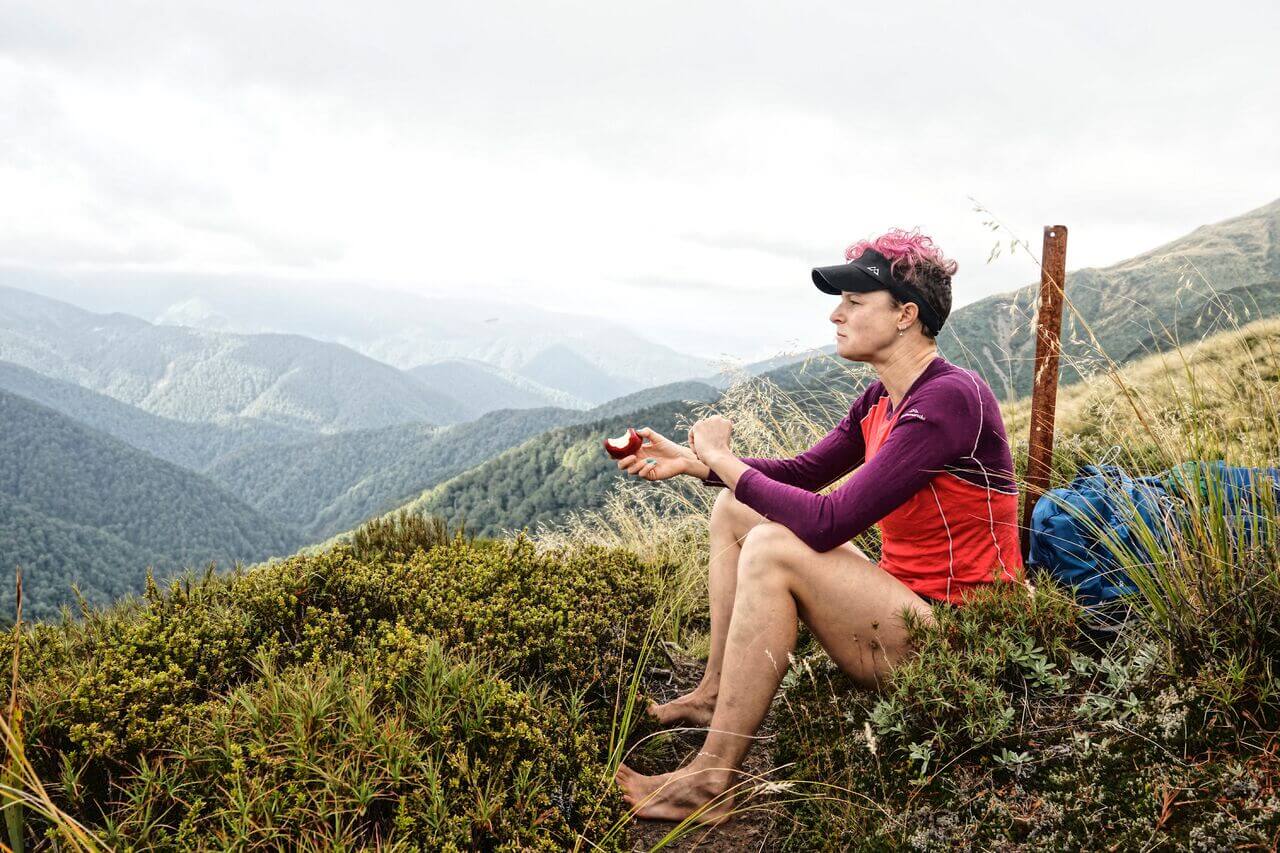 "Am I terrified? Yes. Am I excited. Yes, that too. Am I wondering if I've gone one step too far this time? Absolutely. Which is exactly why I know that this is the right challenge to take on."
The Next Generation
At the core of the journey is an aim to show the young women of Great Britain that there is more in magic them than they will ever know.
As a proud ambassador for UK Girl Guiding,  working alongside the organisation to visit as many Guiding units on route as possible – speaking to girls of all ages about the joys of adventure and the great outdoors. It's an exciting time for Girl Guiding in the UK – they've recently overhauled their badge program, and are progressive in encouraging young women to carve out a bright future or themselves.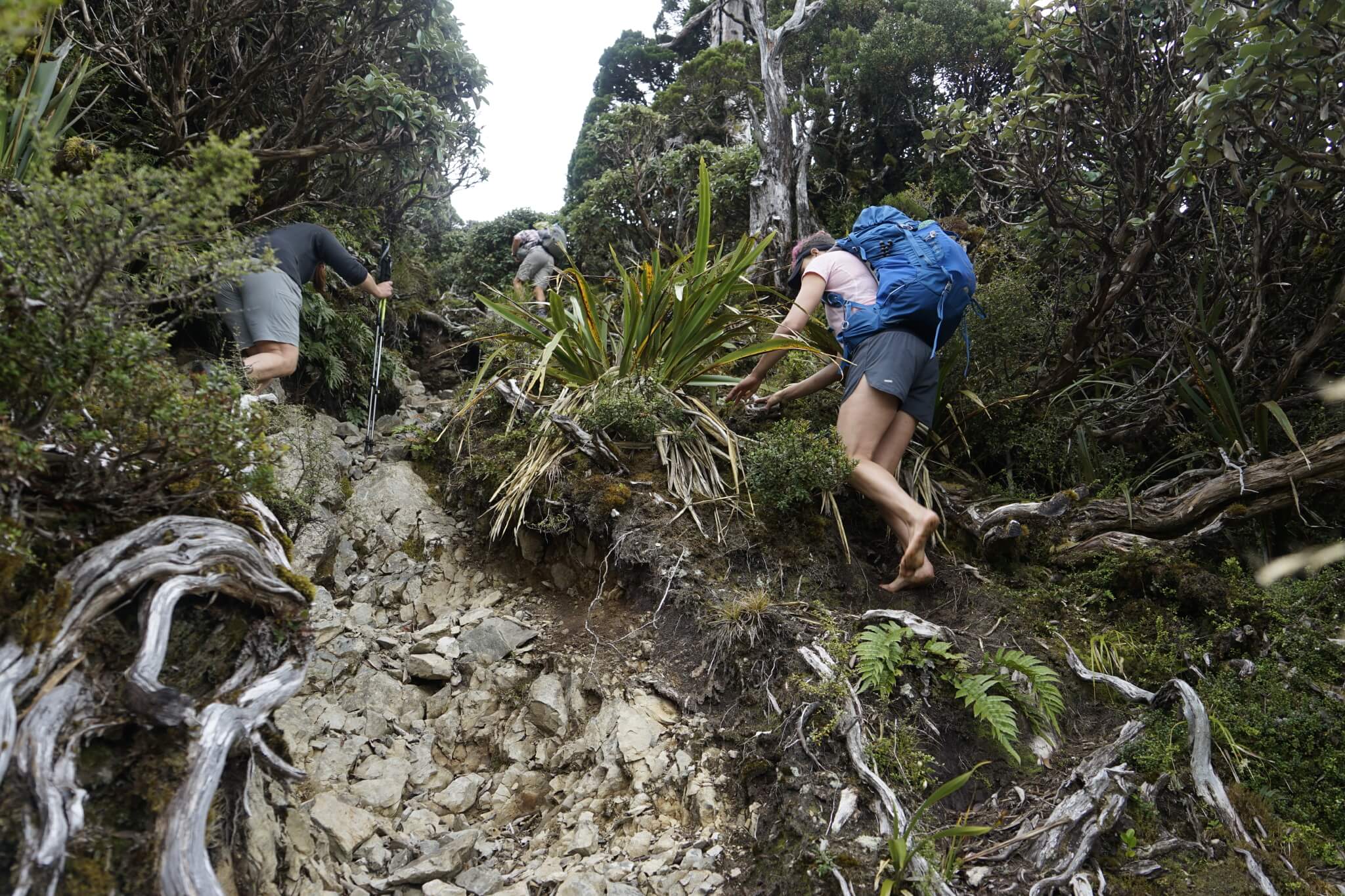 Questions
I'd have a lot of questions if I were you too. Here's some I've pre-empted…. 
Will you run a marathon every day?
No I won't – the overall distance is equivalent to 100 barefoot marathons, but in a bid to inject some realism into the equation – sometimes I'll run less, and (as the run progresses) sometimes I'll run more.
Where will you sleep?
All the way along, I am being taken in and looked after by the kind people of the UK. Strangers who have offered to host me, and help pass my main bag (called Barry) along from one place to the next. I'm hoping to get to know the people of our amazing country as well as I do the landscapes.
How fast will you run?
It's tough to say… but if we're going for averages, I'd say each marathon will likely take me 6 hours to complete. On beautiful flat grassland or baby smooth tarmac I could crack out a 4 hour marathon, but if I hit gravel and or am tired (very likely) then it will be far slower. If you want to come and run with me for a few miles, know that the pace will be easy to keep up with (and I also like stopping for tea and cake… jus saying…).
What happens if you step on glass or cut your foot?
I don't know yet. But I figure that I can only control the controllable. If I get injured or step on a broken Irn Bru bottle in the outskirts of Glasgow (as my Scottish friend asked) – then I will deal with that then.
Are you raising money?
I am terrible at fundraising. I've fundraised in the past, but I feel there are better ways for me to give. I make a living as a motivational speaker and author so I've decided to give back through stories and talks. If even one girl feels empowered to take on her own challenge off the back of my tales of derring do, then it'll be mission accomplished.
How can local Guides book you to speak?
Check the route map at the top of this page, and if you're nearby where I'm running then email barefoot@annamcnuff.com
Are you prepared to run 100 barefoot marathons?
I'm not sure anyone is prepared to run 100 barefoot marathons – that would be madness – but I am as ready as I can be. I've been running in minimalist trainers for three years now, and over the last year have transitioned to run in just thin socks or totally barefoot. There are still some terrains that are agony (gravel track) but others that are dreamy (the yorkshire dales!!) so it will depend on what I come across as to how I'll fare.
Do you think it's possible?
I do. But I won't know that for certain until I make the finish line in London. I am sure there will be many disasters and mishaps along the way.
What on earth does you mother think?
She thinks I'm bonkers. But then again she's bonkers too and she raised me to believe in what is possible, rather than focus on what isn't. Therefore, really – this is all her doing.
"This is about taking my mind and body to places it's never been before, and sharing with you all that I find out there"
Run With Me
Below is a magical calendar to show when I will be where as I gallivant through the UK. Each open running stage is somewhere between 10 to 30 miles long and you can join me for as much or as little on that stage as you like.