MY BOOKS
ADVENTURER / SPEAKER / MISCHIEF MAKER
" Positively infectious! Anna makes you feel like you're right alongside her. Honest, humble and so down to earth."
Pants Of Perpsective
A 3,000 kilometre running adventure through the wilds of New Zealand
Anna was never anything like those 'real' runners on telly – all spindly limbs, tiny shorts and split times – but when she read about New Zealand's 3,000-kilometre-long Te Araroa Trail, she began to wonder… perhaps being a 'real' runner was overrated. Maybe she could just run it anyway?
The Pants of Perspective is a witty, colourful and at times painfully raw account of a journey to the edge of what a woman believes herself to be capable of. It is a coming-of-age story which will lead you on a roller coaster ride through fear, vulnerability, courage and failure.
Available via: Kindle & Paperback and Audiobook.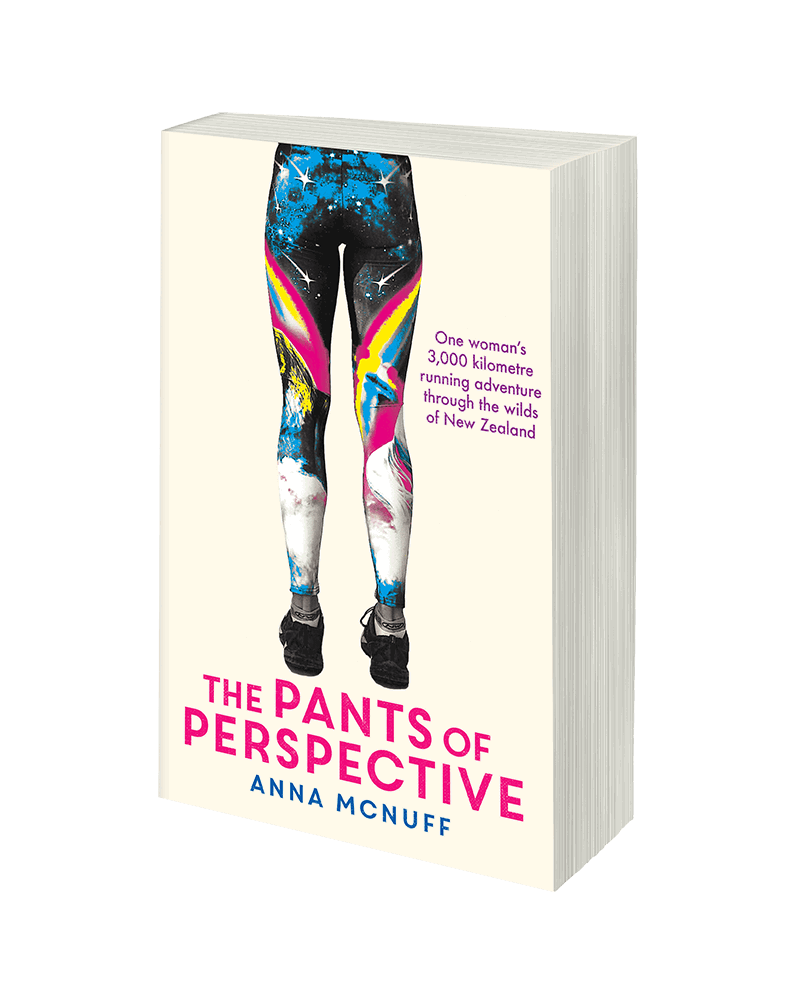 "A thrilling, coming-of-age journey that will make you yearn to go on your own adventures." 
– RUNNER'S WORLD –
50 Shades of The USA
One woman's 11,000 mile cycling adventure through every state of America.
Disillusioned with corporate London life and with no previous experience as a long-distance cyclist, Anna decides to clamber atop a beautiful pink bicycle (named Boudica) and set out on an 11,000-mile journey on her own, through each and every state of the USA.
Dodging floods, blizzards and electrical storms, she pedals side by side with mustangs of the Wild West, through towering redwood forests, past the snow-capped peaks of the Rocky Mountains and on to the volcanos of Hawaii. Along the way, she meets record-breaking grandmas, sings with Al Green at a gospel service and does her best to avoid becoming a grizzly bear's dinner.
Available via: Kindle & Paperback (Audiobook coming autumn 2019)
"Beaming with limitless ambition, positivity and enthusiasm."